Barrel O'Fish
A high-output, flexible, and decorative fish producer you can place anywhere. No building, zones, or cost requirements.


New in Version 2.6
Decorate with six species of fish, each with a distinct appearance.
Now with Ahi Tuna, Orange Roughy, Red Grouper, Salmon, Sea Bass, and Trout.
Meet four animal friends, two cats and two dogs.
Welcome Shiva, Fischer, Sam, and Woody.
Use attach points for easy snap-in décor.
Create unlimited jobs by adding barrels.
Each barrel employs one Fishmonger.
Control the number of fish produced by adding crates.
Each crate produces fish at the same rate as one Fishing Hut.
Fishmongers and Transporters use custom paths for animations you control.
Built with GPS, the GP System for modding in a functional programming style with DRY syntax.
Easily extended with config.lua. See below. More GPS doc coming soon.


Placement Tips for Custom Paths (See Example Image)
On barrels, the green arrow during placement shows where the Fishmonger will stand.
On crates, the green arrow shows where the Transporter will pickup.
Fishmongers also restock their barrel from the nearest crate. Consider this when placing crates.


Why I Created This Mod
This is a "monument" version of my Berry Basket which produces fish and adds several décor parts.
Barrel O'Fish produces a large but reasonable number of fish, rather than an infinite count.
A new Fishmonger job is created with unlimited worker spots, one per barrel.
Transporters pick up and carry fish to the Granary from the crates.
No building is required. The barrel and crate can be placed anywhere.
When clicked, you can add or move parts anytime.


Known Side Effects
The Blue Market Tent will have zero costs or resource requirements throughout your game. This allows building all the Barrel O'Fish parts free.


Credits & Acknowledgements
Thank you to RaisinMuffin for your modding tutorial and Fantasy Decorations assets, which I highly recommend for any modders.
Thank you to Batyushki and RaisinMuffin for permission to include versions of their models with my custom textures and layouts.
Configuring GPS
This section is undergoing active development. Check back for updates.
Preview the Latest Version of GPS
Overview of a Foundation Monument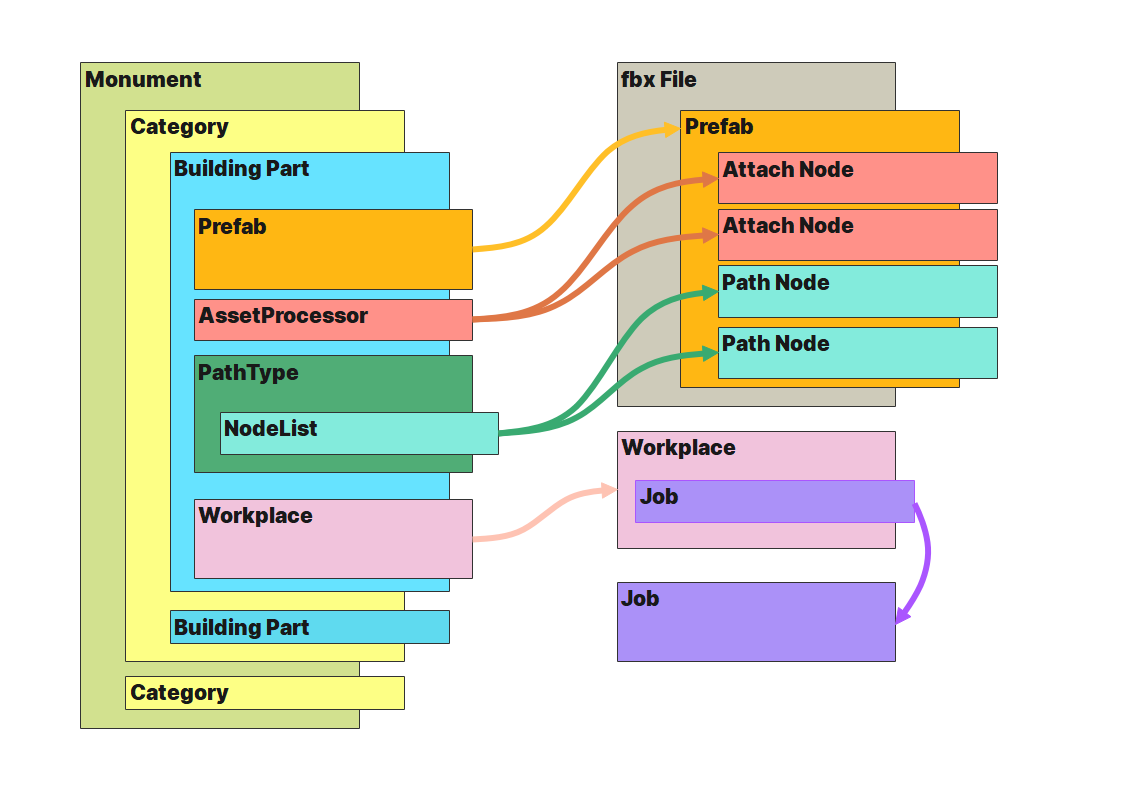 Configuring Categories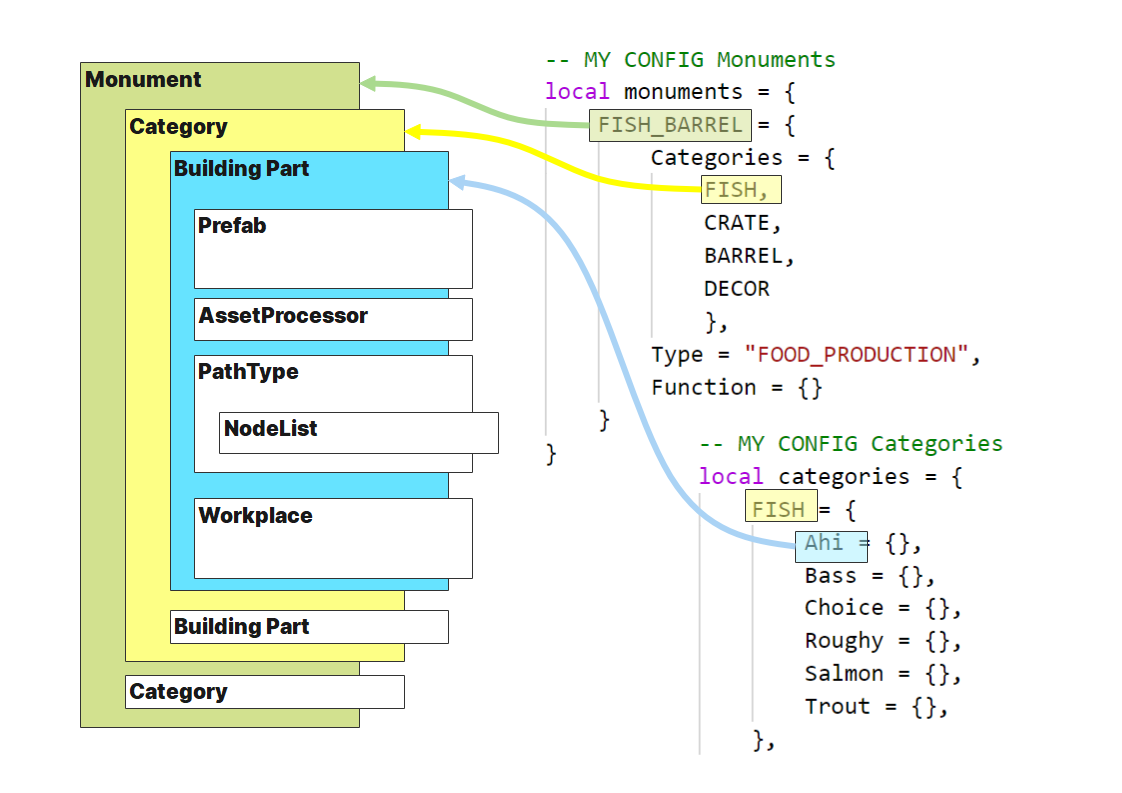 Configuring Workplaces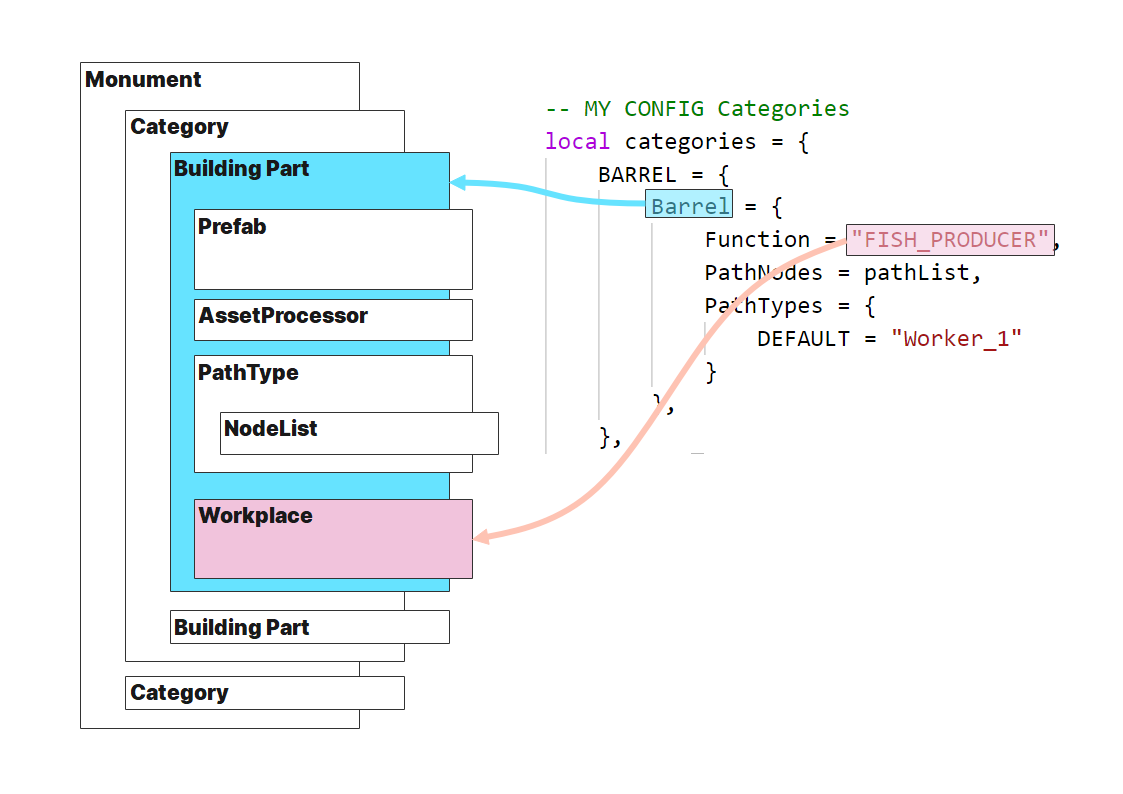 Configuring Paths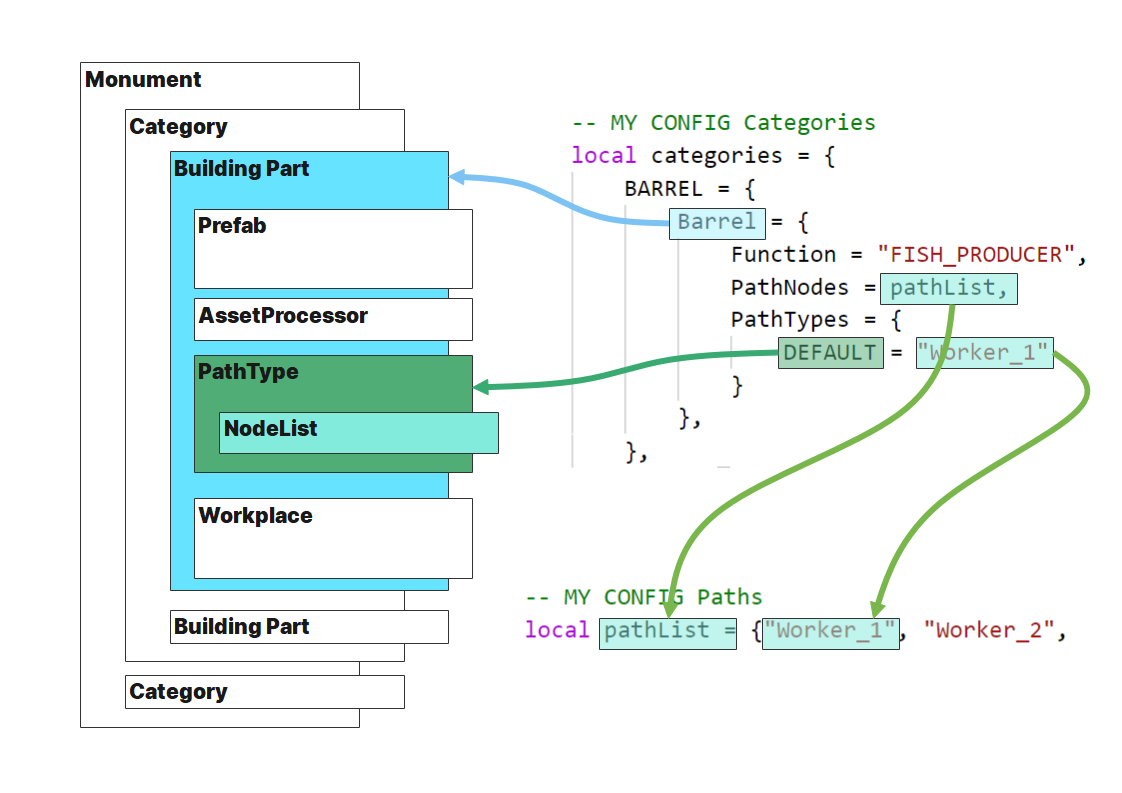 Registering Attachment Point Types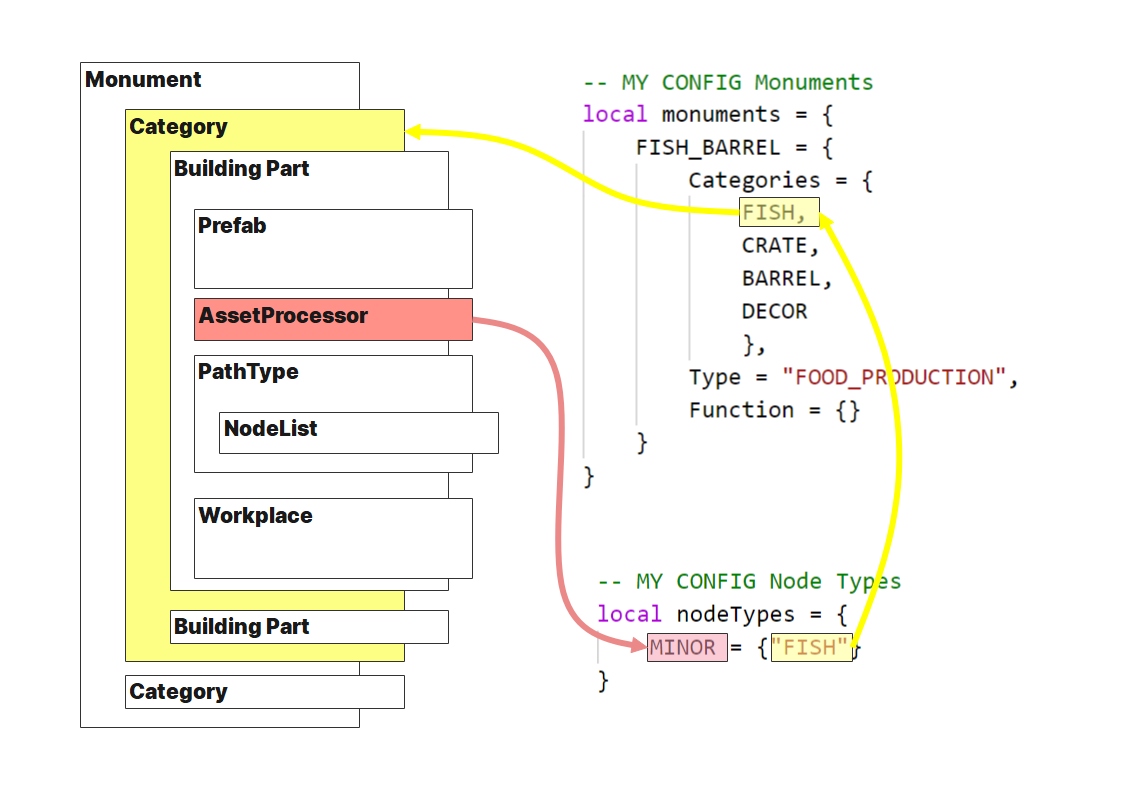 FBX File Setup: Attachment Points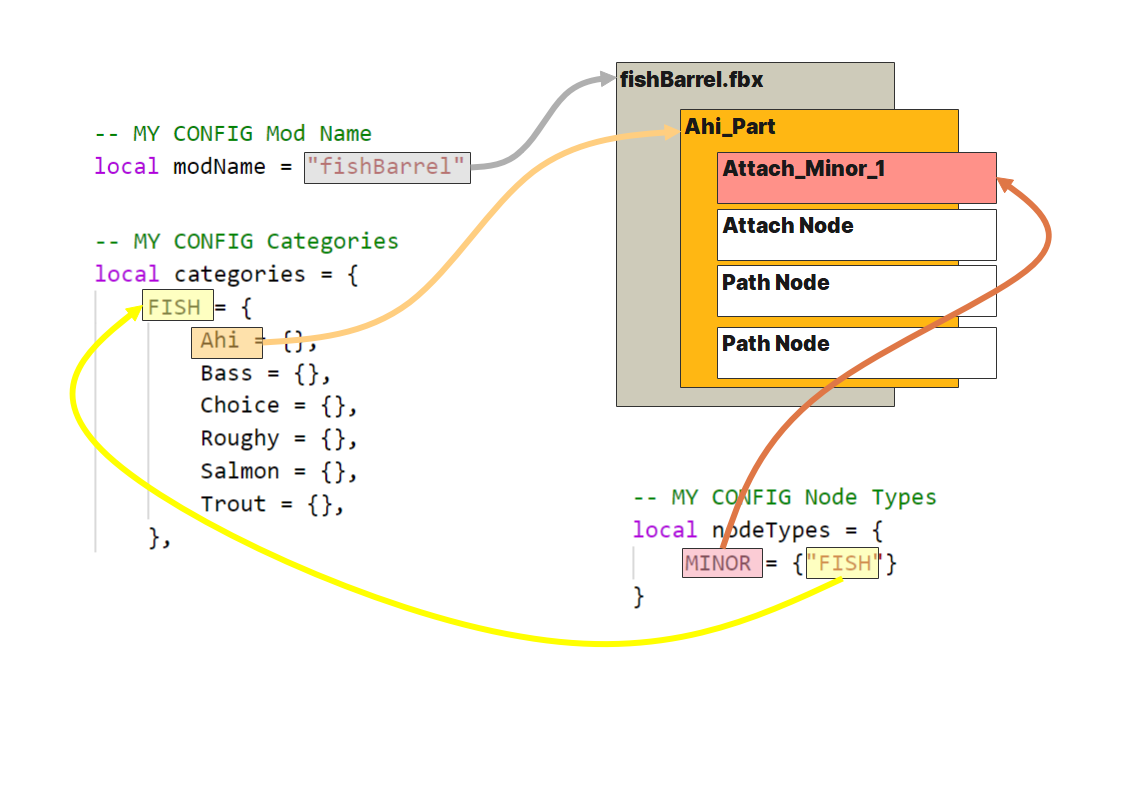 FBX File Setup: Paths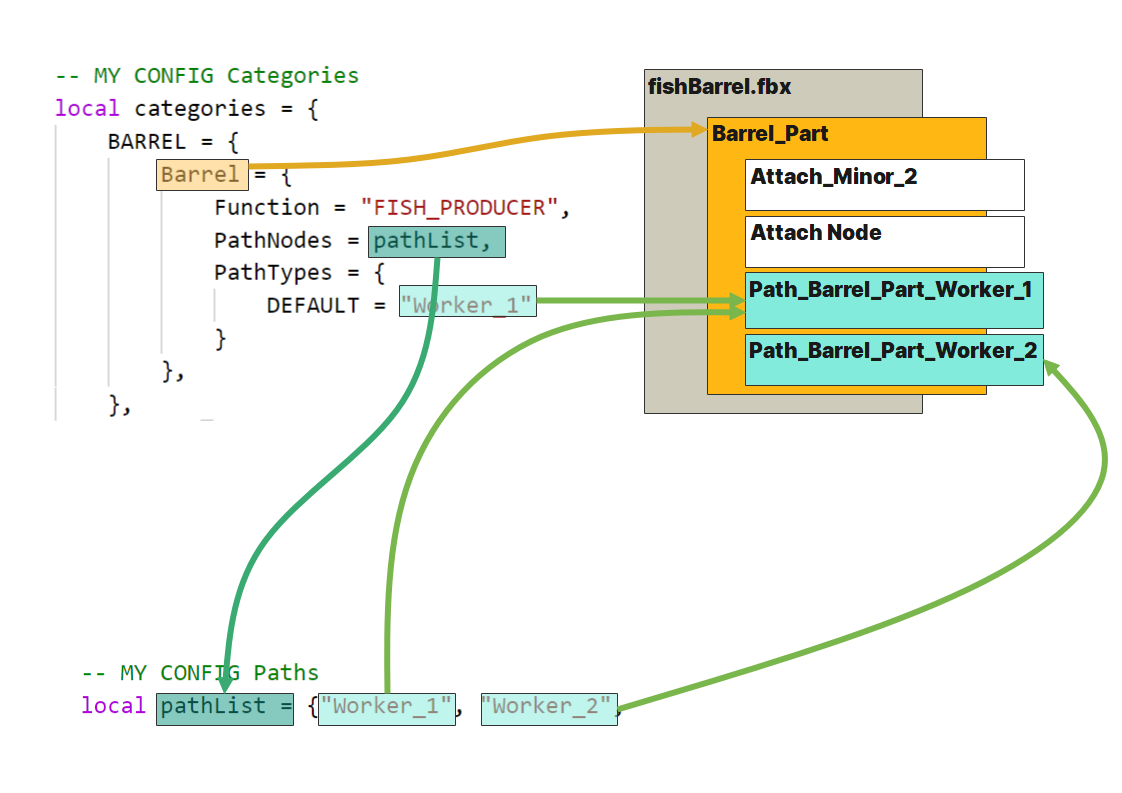 Example FBX File
Note part names, attach point names, and path names.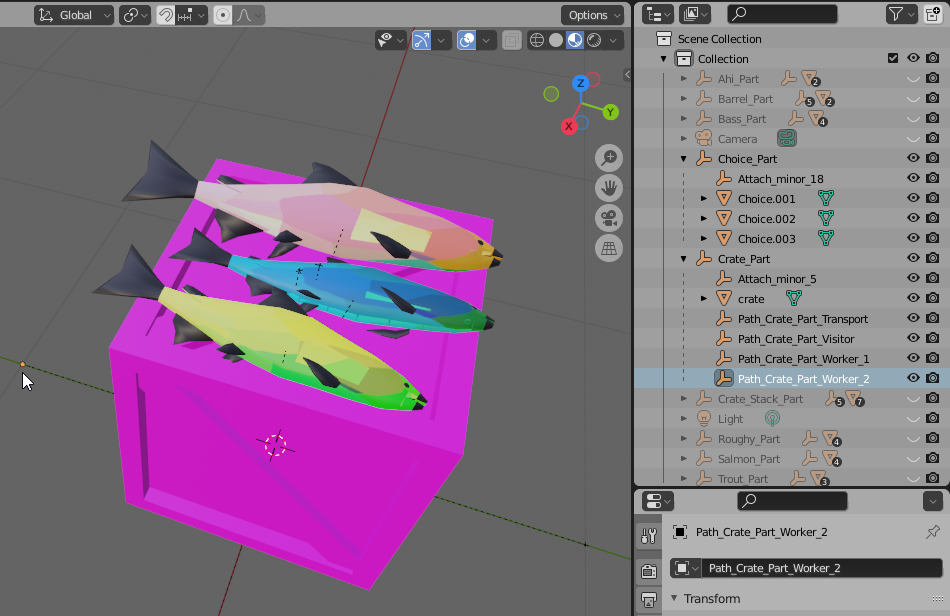 Future Directions
This mod will be used to develop and document the GPS System for modding Foundation.
Thanks for checking it out... I welcome and enjoy your feedback!
-- GarranPlum