Day - Night Cycle (Manual)
A Sundial Control Panel allowing you to control the Sun Direction, Lighting, and Camera Shading for taking the best screenshots possible!
The Sundial should once built rotate itself so that the sun's default shadow is in the 12 o'clock direction, in the rare case that it doesn't especially if the mod is added to the save file after the fact simply destroy and rebuild it so it rotates correctly. This is purely visual to help you orient the shadows as you wish, the sundial will function correctly nonetheless.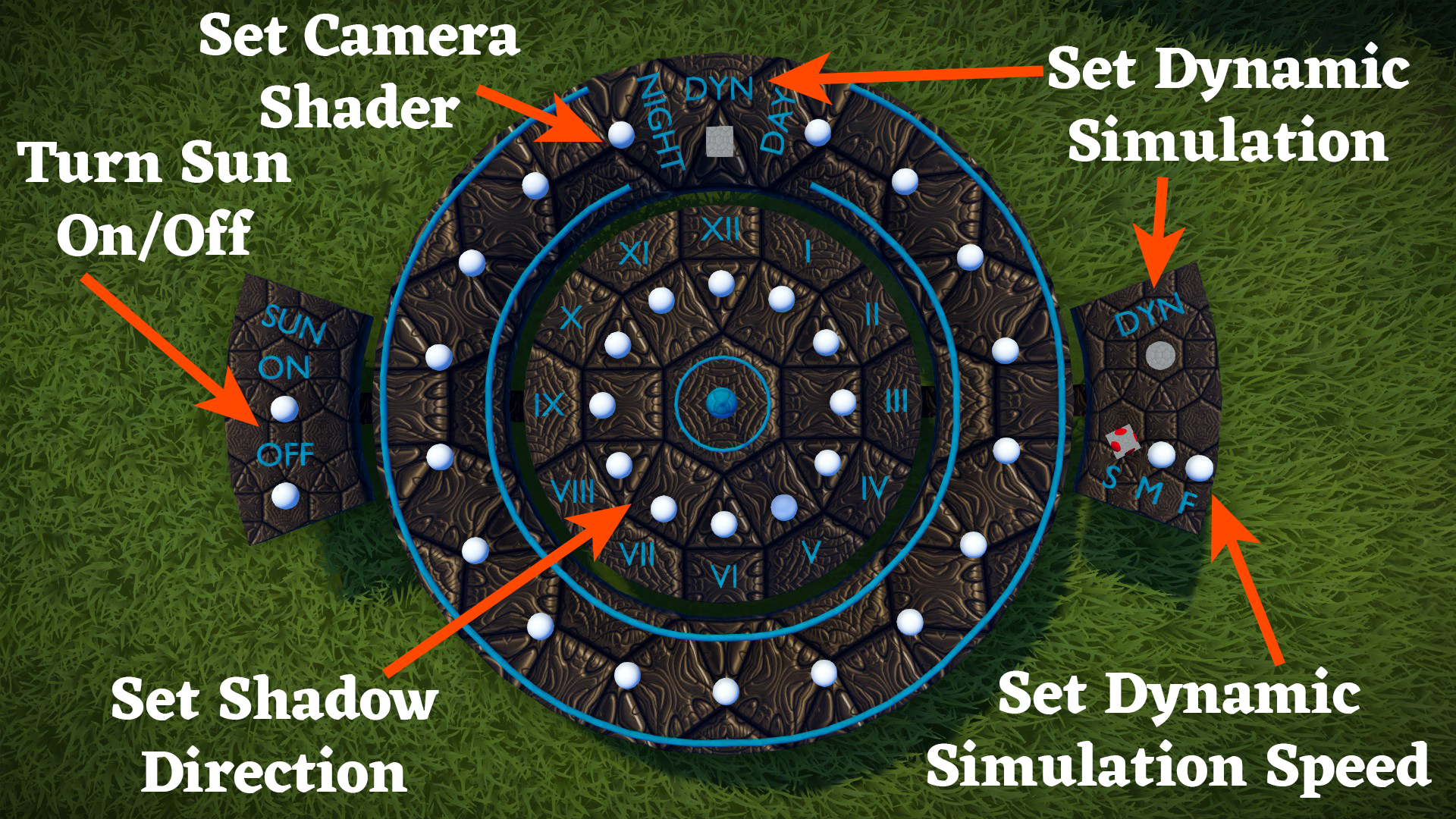 ---
To stay updated with my upcoming projects:
Follow Minotorious on Instagram, Twitter, & Facebook
Check out my Official Website
Join me at The Penguin Grounds (Discord Server)
Support me on Patreon or Buy me a Coffee
Full code on Github
---
Manual Installation Instructions
Download the zip file
Create a new directory in your Documents/Polymorph Games/Foundation/mods folder named DayNightCycleManual
Copy the zip file in the new DayNightCycleManual directory
Extract the zip file using the Extract Here option (do not use the Extract files... option as it will create one more folder in the file structure and the game won't recognise the mod!)
The mod should be good to go! In case of problems contact me using any of the aforementioned social media links or ping me in the official Foundation discord server.
Note: Check the mods folder for a directory named 1631630, if it exists delete it or the game won't load the version of the mod you have manually downloaded!
---