Let the town folks build a proper gothic cathedral, to provide the faith to masses and to make a monument worth mentioning in history books.
Cathedral has a little different approach to construction. More modular, or "architectural". Every piece has snapping points to ease the construction.
Here is the basic idea of ground plan: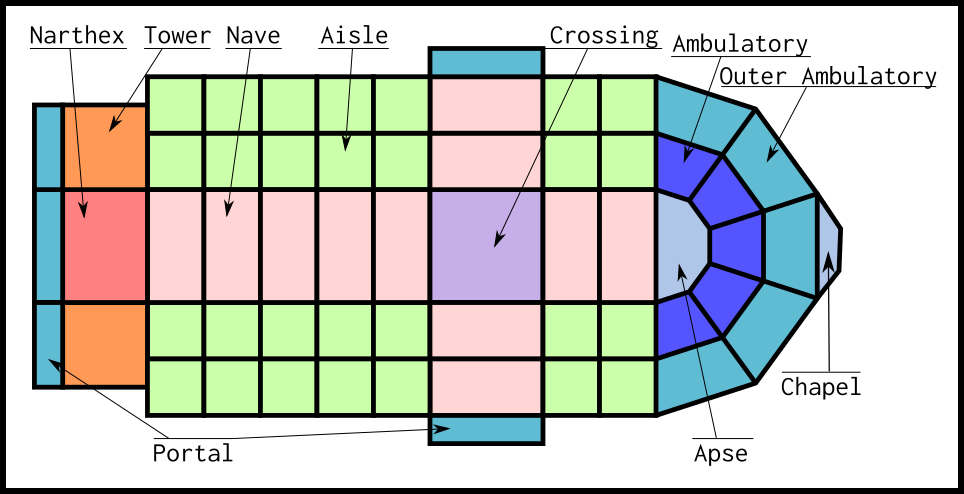 The cross section of the cathedral can look like this: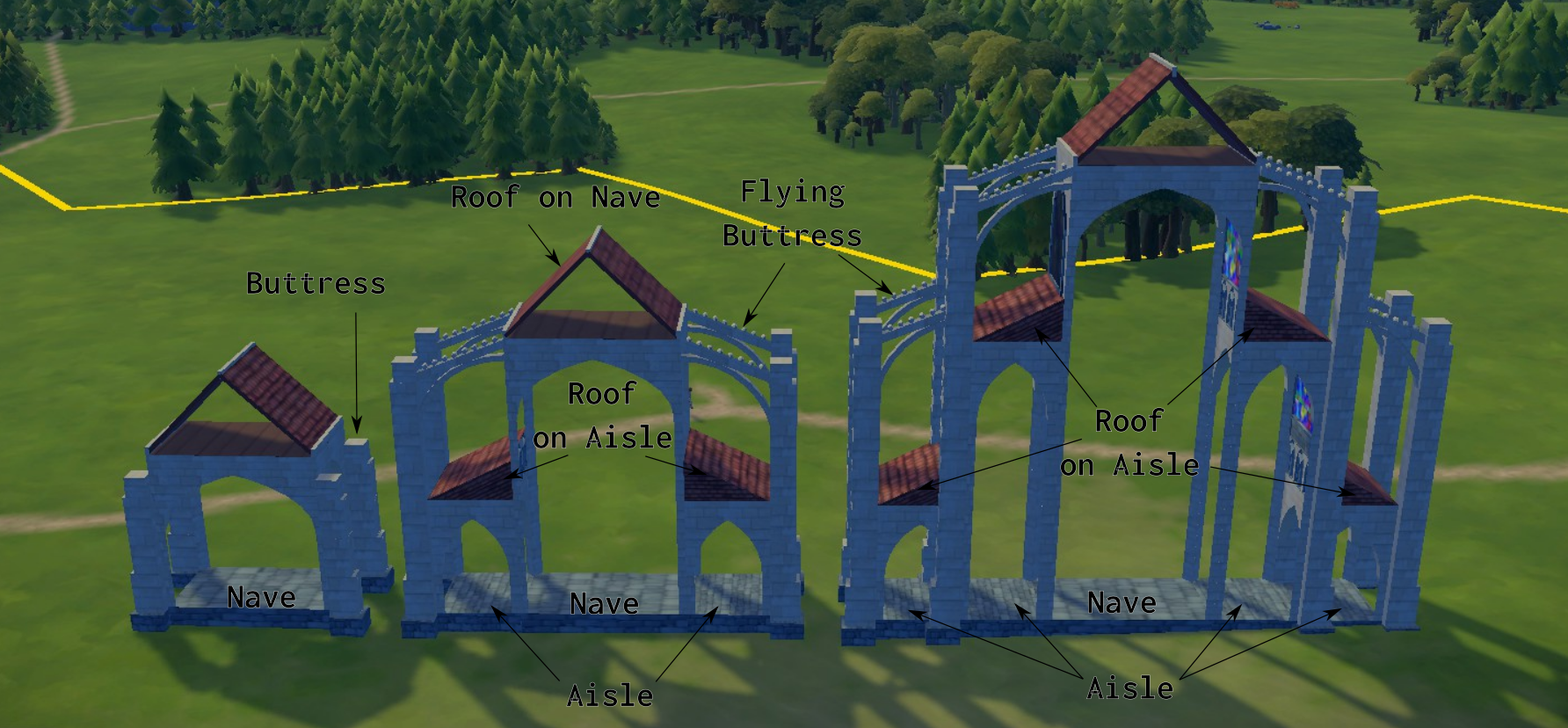 The windows on the side are meant like this: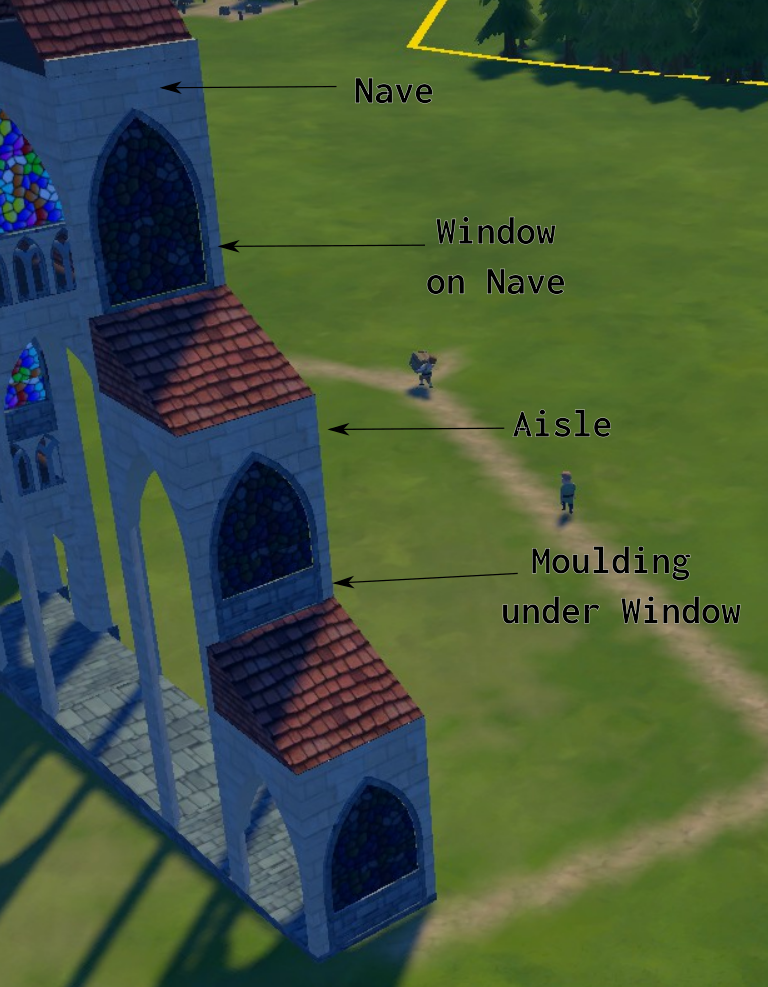 But of course use any of these parts ad libitum :)
More info coming...
TODO:
construction phases
more towers
more pinacles and molding
various roofs
window attach point correction
chapel roof
construction cost setting
more skins, especially the colourful one